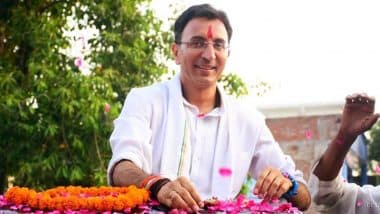 Congress Leader Jitin Prasad (Photo Credit – Facebook)
New Delhi, June 10: A day after joining the Bharatiya Janata Party (BJP), Jitin Prasad said on Thursday that he had left the Congress because of "disconnection" between the people of North and Uttar Pradesh, not of any individual or position.
Prasad's family has been associated with the Congress for three generations and he himself has been the Union Minister in the Congress-led UPA government. On Wednesday, Prasad joined the BJP, describing it as the "only true national party" in the country.
Prasad did not blame anyone in the party for leaving the Congress. He told PTI on Thursday, "I have not left the Congress in any person or position. The reason I left the Congress was because the connection between the party and the people has been severed and that is why its share of votes in Uttar Pradesh is declining and there are no plans to get the party back on track."