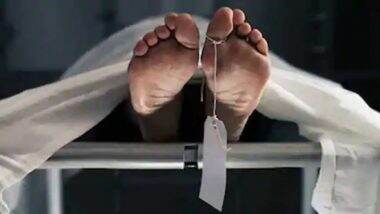 Photo Credit: Pixabay
Noida / Ghaziabad, May 9: In Uttar Pradesh's Gautam Budh Nagar district, the death toll rose to 30 after 11 more people were killed in Kovid-19, and in neighboring Ghaziabad, the death toll rose to 377 after eight more died. . According to data released by the Uttar Pradesh Health Department on Saturday, the total number of people killed by Kovids in these two districts adjacent to Delhi has risen to 2,424.
According to the data, after the arrival of 1,17 new cases of infection in Gautam Buddha Nagar, the total number of infected people has increased to 51,767. The number of under-treated patients in the district is 8,545. The number of victims has risen to 4,46,411 after 5,564 new cases were reported in Ghaziabad. The number of patients undergoing treatment is 6,134. Meanwhile, a hospital in Ghaziabad was raided after the patient complained. The patient complained that the hospital administration forced him to buy remedicative drugs from the hospital's medical store. Read more: No evidence of death from Covid-19 vaccine: US regulator
Police gave this information on Saturday. An official said a team from the Integrated Covid Control Room and the Health Department raided Aloki Hospital and found many irregularities. He reviewed the records of the hospital's medical store and reviewed the distribution of remedies.