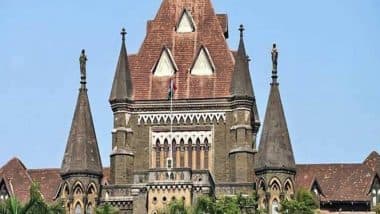 Bombay High Court (Photo credit: PTI)
Mumbai: The Bombay High Court on Wednesday directed the Maharashtra government (Maharashtra government) to follow the central government's standard operating procedure (SOP) for vaccinating jail inmates. A bench of Chief Justice Dipankar Dutt and Justice GS Kulkarni directed the Maharashtra government to fill the vacancies of doctors and other medical personnel in the jail. The bench was hearing some public interest pleas, including a case taken in the case of automatic knowledge acquisition. These petitions are related to preventing the spread of Kovid-19 in Maharashtra jails.
During the hearing last month, the High Court asked the state how to vaccinate those who do not have Aadhaar. On Wednesday, the state and central governments told the high court that as per the SOP issued by the Center in May, district workers were asked to register on the Covin portal of groups without application cards or other identities. Additional Solicitor General Anil Singh told the court Prisoners can also be vaccinated but must register on the Covin portal. Read more: 10 more inmates at Agra Central Jail infected with coronavirus, administration on high alert
At the same time, the bench said that as per the rules, medical staff of various groups including MBBS doctors and other health workers should be posted in jails. The court said there were a total of 8,000 inmates in Pune's Yarwada jail but there was not a single doctor. The High Court said, "One year has passed since the epidemic." At this point, you can't rely on a government hospital that is already under pressure. Must be admitted to approved posts in all prisons. The court will now hear the appeal on May 19.
(This is a monitored and auto-generated story from a syndicated news feed, most likely not modified or edited by the latest staff)