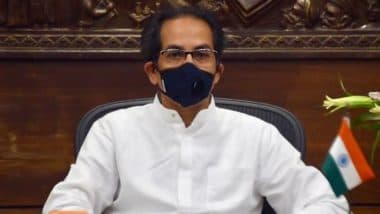 CM Uddhav Thackeray (Photo credit: PTI)
Mumbai: On Sunday, Maharashtra Chief Minister Uddhav Thackeray said the incidence of corona in the state has decreased but the lockout in the state will continue. Addressing the people of the state, Chief Minister Uddhav Thackeray said, "We are trying to ensure that our state is safe." Therefore, this time not strict lockdown, this time strict rules have been made. The CM said there are still many districts in Maharashtra where the rules were relaxed and the incidence of corona has started increasing there. Such a situation has been seen in more villages than cities. Know where the lockdown will be and where the relaxation will be given.
Chief Minister Uddhav Thackeray has said the lockout is being extended for 15 days. Now it will be until June 15th. Some exemptions and restrictions will apply depending on the district coroner. The chief minister said the government would take a decision on concessions in several districts after the review.
Lockdown extended by 15 days
The Maharashtra government has issued a directive till June 15 to extend the lockdown in the state

"All necessary stores that are currently permitted to operate between 11am and 11am may be allowed to operate between 7am and 2pm," the order said. pic.twitter.com/Bbd5RWoKjj

– ANI (@ANI) May 30, 2021
According to the state government's order, "all the necessary shops which are currently allowed to operate between currently-11 am may be allowed to operate between 7 am and 2 pm".
The CM said that if we talk about corona statistics, we have not come down yet. Maharashtra is number one in Corona. However it is a relief that active litigation is less than before. At the same time, the number of recovery patients is also increasing.
Let us know that the incidence of corona is declining day by day in Maharashtra. On Sunday, 18,600 new cases of corona virus were detected in Maharashtra, the lowest in two months. According to data released by the state health department, 4,040 patients died in the last 24 hours.