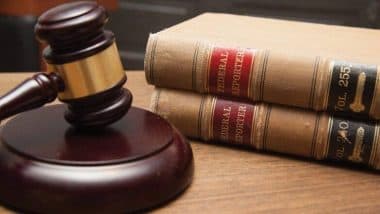 Photo credit: Flickr
Chandigarh: The Punjab and Haryana High Court has made it clear that "live-in-relationship is not morally or socially acceptable" and passed these orders rejecting the petition seeking protection of independence. In this case the couple was about a "live-in". Petitioner couple Gulza Kumari and Gurbinder Singh stated that they are currently living together and want to get married soon. He wrote in the application that the girl's parents are at risk of death. ALSO READ: Bulandshahr: Constable marries live-in partner at police station, becomes police officer
In the guise of this application, the applicants are currently seeking Aprul's approval of their live-in relationship, which is not morally and socially acceptable and no protection can be ordered in the application. The petition has therefore been dismissed, "Justice Madan wrote in his order issued last week.
Petitioner's lawyer JS Tagore said the girl was 19 years old and the boy was 22 years old and both wanted to marry each other. The couple could not get married due to having certain documents like Aadhaar card with the girl's family. "The Supreme Court (SC) has already agreed on the live-in relationship, we have appealed to the High Court to protect their life and liberty till they get married. He was still in a live-in relationship to avoid the wrath of the girl's family, which was against their relationship, "Advocate Thakur said without commenting on the High Court's observation. Read more: Supreme Court rules on consent to have sex with live-in partner
Importantly, another bench of the High Court recently said that the social structure of the society would take a horrible shape if instructions were given for the protection of the couple taking part in the "live-in relationship".) The number of applicants at just 18 years old is 2 (boys) 21 years old. They demanded to be together in a live-in relationship and demanded security and freedom in their lives from the girl's relatives. In the opinion of this bench, if such protection is given, the whole social structure of the society will be overwhelmed, "the HC bench refused to give any protection to the couple.
However, the order has sparked outrage among lawyers and civil rights activists, who argue that the Supreme Court has already recognized the live-in relationship.