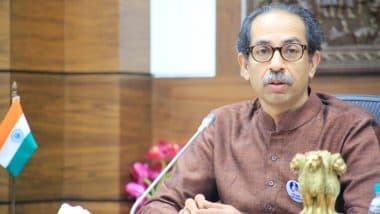 CM Uddhav Thackeray (Photo Credit: Facebook)
Mumbai, June 2: On Tuesday, Maharashtra Chief Minister Uddhav Thackeray welcomed the central government's decision to cancel the CBSE board's 12th exam across the country due to the COVD-19 epidemic. A statement issued by the state's communications department said Thackeray was grateful to Prime Minister Narendra Modi for the decision.
The decision was taken at a high-level meeting chaired by Prime Minister Narendra Modi. The Prime Minister said the decision was taken considering the interests of the students and the concerns among the students, their parents and teachers.
Also read- Country News. CBSE 12th class board exam canceled
The CBSE announced the cancellation of the 10th test on April 14 and the postponement of the twelfth test due to the rising incidence of coronavirus infection.