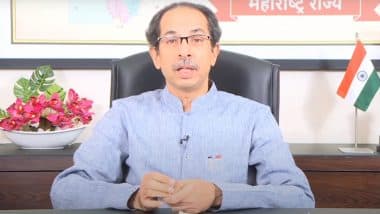 Uddhav Thackeray (Photo credit: Facebook)
Mumbai: On Sunday, Maharashtra Chief Minister Uddhav Thackeray said the Maharashtra government would help orphans due to Kovid-19. On Sunday, the CM addressed the people of the state and assured help to the orphans of Corona. The state government will soon announce financial assistance and other assistance for those who have lost their parents due to Kovid-19.
Earlier on Friday, CM Uddhav Thackeray directed the Women and Child Development Department to formulate a policy to provide assistance to orphans due to Kovid-19. Cavid-19 lockdown: Lockdown in Maharashtra has been extended till June 15, relief will be provided to lower districts.
According to official sources, about 2,299 children have lost their parents or both due to the epidemic in the state. Assistance will be announced considering the needs of these children as per the guidelines of CM Thackeray.
Addressing the people of the state on Sunday, CM Uddhav Thackeray said the lockdown has been extended till June 15. At the end of the review, the government will decide to relax in a few districts. CM Uddhav said there was no need for a strict lockdown, but the infection rate was still rising rapidly in some districts.
Shops affiliated with the state's essential products, which are open from 7 a.m. to 11 a.m., may be open from 1 a.m. to 1 p.m.