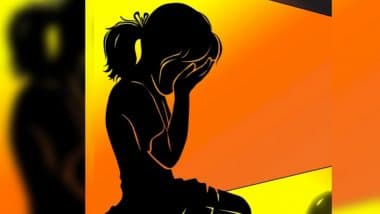 Photo credit: IANS
A 55-year-old man living in a neighborhood in the Kalamana area of ​​Nagpur (Nagpur) in Maharashtra (Maharashtra) allegedly raped a 12-year-old girl blindfolded. Police gave this information on Sunday. An official said agitated locals beat the accused and handed him over to police on Saturday afternoon. Read more- Angry father rapes daughter, kills 6 members of accused family; Arrest.
In the context of the FIR filed, the officer said that the accused Dolchand Chan, a resident of Kalamana slum, lured the victim and his friends to their house in the blink of an eye. He said the accused allegedly raped the 12-year-old girl, leaving both girls in the lurch.
Neighbors rushed to the scene and beat Chan, the officer said, hearing a voice calling for help from the girl's voice. He said a case has been filed against the accused under the Rape and Child Sex Offenses (POCO) Act.