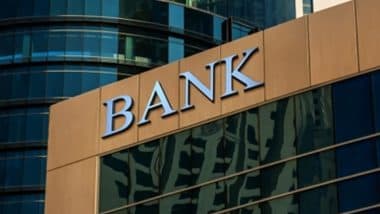 Bank (Bank) (Photo credit: Ians)
Mumbai: A shocking situation is prevailing at a bank branch in Ward, Maharashtra, when a man threatened to blow up a bank employee if he did not pay Rs 55 lakh within 15 minutes of giving information about the possession of his bomb. Police gave this information on Saturday. The incident took place at a bank branch in Sebagram on Friday afternoon, an official said. He said a masked man went to the bank and told an employee with a piece of paper that he had a bomb and that it would explode if he did not pay Rs 55 lakh.
The official said he described himself as "suicidal" because he was ill and had to pay a hospital bill, which is why he took the step. "The bank was in front of our police station and the staff warned us when the accused banker threatened to detonate the bomb," he said. Read more: Rajasthan: Miscreants loot Rs 20 lakh from bank in Nagaur district, search underway
Sub-inspector of police Ganesh Sayekar said the accused was identified as Yogesh Kubade, who runs a cyber cafe. He said a counterfeit bomb was also recovered from Yogesh's possession, along with a digital watch. A knife and an air pistol were also recovered from him.