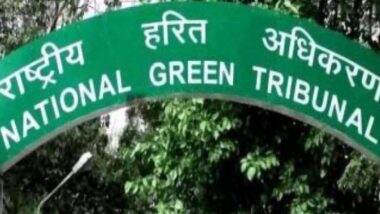 National Green Tribunal (Photo credit: PTI)
New Delhi, June 10: The National Green Tribunal (NGT) has constituted a two-member committee to monitor the functioning of the Maharashtra State Environmental Impact Assessment Authority after considering fundamental shortcomings. The tribunal said it has been receiving allegations of irregularities in the construction of housing projects in Maharashtra where the legal requirements for prior environmental clearance have not been met.
A bench of NGT Chairperson Justice AK Goel directed the formation of a committee comprising Additional Secretary, Ministry of Environment and Forests and Chairman, Central Pollution Control Board. Read more: Police are distributing tricolor batches to encourage people to get vaccinated
The tribunal said the committee would be free to seek the assistance of any other expert or body and exchange views with partners.