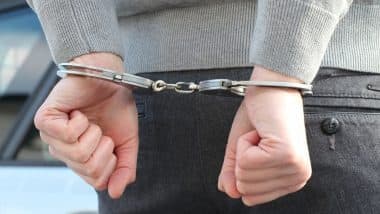 Symbolic image (Photo credit: Pixab)
Police Station, June 2: In this district of Maharashtra, police have arrested three people, including a woman, on charges of running a prostitution ring. Officials said Wednesday that two women forced into prostitution were also released from the clutches of the ring.
On the basis of confidential information, the officials of the Anti-Human Trafficking Cell sent a person to the accused on Monday. Police said in a statement that the accused woman had called the customer near a hotel in Sasupada village on the Mumbai-Ahmedabad highway where her two accomplices had reached there with two women. Read more: Maharashtra Kovid-19: 394 new cases of Kovid-19, 36 more killed in Maharashtra police
It was said that the police then arrested the three accused and rescued the two women who were brought there for prostitution. Later, the accused were arrested under the relevant sections of the Indian Penal Code and the Unethical Trafficking (Prevention) Act, police said. One of the accused was an autorickshaw driver.