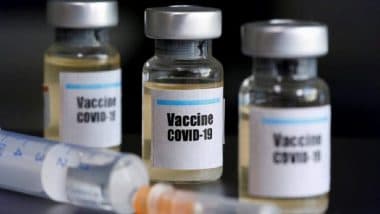 Corona Vaccine (Photo Credit: PTI)
Mumbai: A separate COVID-19 vaccine was given to a 722-year-old man from Maharashtra. The incident took place in Jalna, Maharashtra, where an elderly man was given two different vaccines. The elderly were given the first dose of covacin while the second dose was covacid. Dattatraya Waghmare, a 2-year-old resident of Khandi village in Jalna district, took her first dose of covacin at a rural hospital on March 22 and was given a covishield dose at the village's primary health center on April 30. Cavid-19: In Maharashtra, the lockdown has been extended for 15 days, people from outside the state have to show negative reports about RT-PCR.
Dattatreya Ogmar's son Digambar told the media that his father complained of mild fever and violence after taking the second dose. He also had a rash on his body. Digambar is worried about these changes in his father's body. Digambar runs a haircut salon.
Digambar said, 'We took him to Partur health center where he was given some medicine. A few days ago when I saw the vaccination certificates of two of my fathers, negligence was noticed from the health equipment. The first dose certificate shows that Dattatreya Waghmar was given covacin. Although the certificate of the second dose shows that he was given Covishield.
Digambar said, 'My father is not educated and so am I. It is the responsibility of the health officials present at the vaccination center that two doses of the same vaccine be given to my father. A team of doctors arrived at Waghmari's house for a checkup. Waghmar is a heart patient and underwent bypass surgery a few years ago.
The family has complained to the village health officials about the whole matter. Officials said an investigation has been launched into how the error occurred.