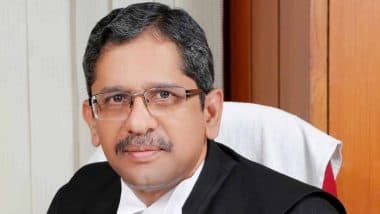 Photo credit: ANI
New Delhi: The issue of violence in the wake of the Assembly elections in West Bengal has now been raised by 2,093 women lawyers from across the country. In a letter to Ramna, he demanded the formation of a Special Investigation Team (SIT) to probe the bloodshed after the election. The women lawyers said that there was a constitutional crisis in Bengal, where the situation of the citizens was deplorable due to the violence after May 2. It is with great sadness that it is said that the perpetrators of violence have not spared even women and children even in the case of the ultimate violation of human rights in the state of West Bengal for the immediate attention of the Supreme Court of the country. .
The lawyers have asked the apex court to prepare complete information about the DGPs of Assam, Bihar, Orissa and Jharkhand in their respective states. Lawyers say police are with the thugs and the victims are not in a position to file their complaints. Read more: Special people write letter to President Ram Nath Kobind on 'political violence' in West Bengal
The petition said the state's constitutional machinery was completely broken. Even the media has been silent for the last few days and is not showing a real and current picture of the situation in West Bengal. The letter also demanded that a nodal officer be appointed outside the West Bengal Police to register the allegations of the victims.
A letter to the Chief Justice also requested the Director General of Police of West Bengal to establish effective complaints system at all levels on priority basis and to submit a daily report to the police department to the apex court on the complaints received.