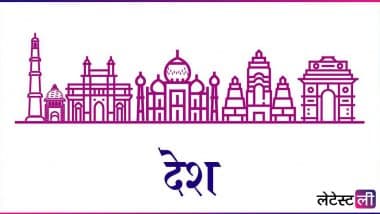 New Delhi, 22 May. More than eight million migrants have left the capital for their homes in the first four weeks of the lockdown, which has been hampered by the second wave of the Kovid-1p epidemic. A report from the Delhi Transport Department said. Between April 19 and May 14, eight lakh seven thousand 322 migrant workers left Delhi for their home state by bus. Of these, 3,79,604 migrants left in the first week of the lockdown. Since then, the number has dropped to 2,12,448 in the second week, 1,22,490 in the third week and 92,490 in the fourth week. Read more- Coronary Vaccination: This demand for 18 ++ vaccine has ended in Delhi, Chief Minister Md.
"The government of the National Capital Territory of Delhi, in coordination with the transport authorities of neighboring states including Uttar Pradesh and Uttarakhand, has delivered eight lakh migrants to their homes on time without any problems," the report said. The report said the buses made 21,7799 international trips. The first four weeks of the lockdown.
Chief Minister Arvind Kejriwal first imposed a lockdown on April 19 which was extended several times and the last was extended on May 1. It was said that in the current lockdown, immigrants would prefer to "travel by train" because trains continue to run during the lockdown this year.