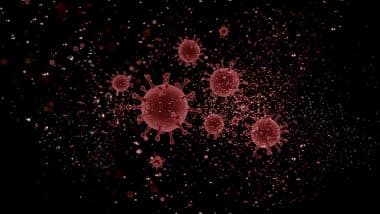 Photo Credit: Pixabay
MUMBAI: The Maharashtra government (Maharashtra) on Thursday told the Mumbai High Court that about 3,200 cases of micromyosis, also known as black fungus, have been found in the state so far. It has emerged as a fatal infection in COVID-19 patients. Speaking on behalf of the state government, Advocate General Ashutosh Kumbakoni said that Maharashtra needs 14,000 doses used daily to treat the disease, though at present only four to five thousand injections are available. He said there are "very few" manufacturers of drugs and injections used to treat mucoramicosis and therefore there is a shortage of them across the country.
Kumbakoni told the court, "There have been 3,200 cases of mucoramycosis in the state so far. Mucoramycosis has been declared a notified disease, so hospitals need to provide information about their patients to government health authorities. '
The state government told a bench of Justice Amjad Said and Justice GS Kulkarni that as on May 26, there were 355 cases of micromamycosis in Mumbai. The bench was hearing various public interest petitions filed for better handling of cases related to the Kovid-19 epidemic. Kumbakoni and Brihanmumbai Municipal Corporation (BMC) lawyer Anil Sakhar informed the court that they were filing such a case. Read more: Mucus Myths and Facts: Is Black Fungus Found in Onions, Fridges or Raw Fruits
The state government said it has created an online portal, which provides information on mucosal diseases and the drugs available for their treatment. Kumbakoni said the state has entered into an agreement with Hafkin Pharma to manufacture the drug to meet the demand of Maharashtra.
He told the court, "Maharashtra has started making anti-mucosomycosis injections. It takes 20 days to manufacture. For this, we have completed the procurement of raw materials on Wednesday. The demand and supply of the state will improve by June."
(This is a monitored and auto-generated story from a syndicated news feed, most likely not modified or edited by the latest staff)