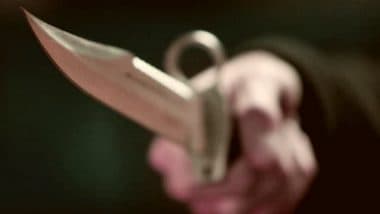 File image
Nagpur, June 2: Despite being stabbed during a brawl in Nagpur, Maharashtra, a 20-year-old man did not lose courage and immediately rushed to the police station, which saved his life. A Nagpur police official said on Tuesday that nine people had been arrested in the case. In fact, some young men stabbed a young man during an argument late Sunday night.
Despite being stabbed in the abdomen, he did not lose courage and reached the police station about 500 meters away. A video of the incident has also surfaced, showing the bloodied young man running around. At first the young man ran away, then a friend took him to the police station on a motorcycle. Police immediately rushed the seriously injured youth to the hospital, which saved his life. Read more: Six arrested for illegal sand mining in Noad's Badalpur
A senior police official said the young man was attacked due to some old enmity. Police have filed cases against the accused under various sections of the Indian Penal Code.