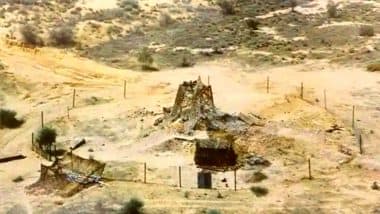 Photo credit: Facebook
A series of other important events recorded on May 11 in the history of the country are as follows: –
1752: A fire insurance policy was introduced in Philadelphia, USA.
1784: There was a treaty between the British and Tipu Sultan, the ruler of Mysore.
1833: A ship bound for Quebec from the United States has crashed in the Atlantic Ocean, killing 215 people.
1940: The British Broadcasting Service started Hindi service.
1951: President Rajendra Prasad inaugurated the newly constructed Somnath Temple.
1962: Sarvapalli Radhakrishnan was elected President of India. He replaced Rajendra Prasad.
1965: The cyclone killed 17,000 people in Bangladesh. Read more: Akshay Tritiya 2021: What is the best time to buy gold in Akshay Tritiya?
1988: France conducted a nuclear test.
1995: More than 1,170 countries have signed the Nuclear Non-Proliferation Treaty in New York City, USA.
Nineteen ninety-eight: India has announced three nuclear tests at Pokhran in Rajasthan.
Nineteen ninety-eight: Europe's first currency became the euro.
2000: According to the population clock, India's population has reached one billion.
2007: The Bahujan Samaj Party won a majority in the Uttar Pradesh assembly elections and party leader Mayawati took over as chief minister.
2007: Scientists at Cornell University in New York prepared the country's first genetically modified human embryo.
2020: The total number of people affected by corona in the country has reached 67,152. The death toll has exceeded 22,206.