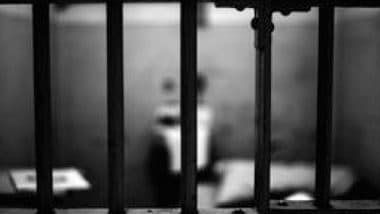 Prison / Symbolic Photo (Photo Credit: Pixabay)
Singapore, June 8: A senior executive at a Singapore-based software company was jailed for three weeks on Tuesday. The official made a racist tweet in April last year, in which he denounced Indians and Indian expatriates related to COVID-19. This has been said in a media report. According to Channel News Asia, Joynal Abidin Shaiful Bahari has received two allegations in Singapore, including conducting activities that harm harmony among different ethnic groups. Two more similar allegations were considered during sentencing.
In April 2020, police received a complaint that someone had tweeted criticizing Indian expatriates regarding Kovid-1. This Twitter account belongs to Janal. Jainal's lawyer claimed that his client was not a "racist" and that he had crossed the border while joking. Joynal tweeted offensively between March 2020 and April. District Judge S. Jennifer Mary said race and religion are sensitive issues and people need to be aware that reckless comments can break social discipline. Read more: Air India flew the first international flight in independent India on this day
"And when such comments are made on the internet, they spread widely and they can cause irreparable damage to peace and ethnic harmony," he said. The ongoing global epidemic has already increased racial tensions and needs to deliver a strong message. He told Jainal that what was used in the tweet was extremely bad.