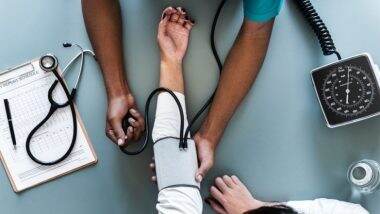 Icon (photo credit: pixels)
Lucknow, June 2: In view of the decline in coronavirus infection in Uttar Pradesh, Chief Minister Yogi Adityanath has announced the restoration of OPD (External Services) services in all government hospitals in the state from June 4 (Friday). The Chief Minister directed to provide facilities for recruitment and timely treatment of patients suffering from diseases other than corona. An official spokesman said people suffering from diseases other than corona would get a lot of relief after the chief minister's order. Ordinary patients will also be able to see doctors in hospitals, making it easier for them to operate after proper consultation.
He said that in view of the increasing number of cases of infection, patients who have had surgery for three months can now undergo surgery. The spokesman said pregnant women as well as children would be relieved to receive medical treatment. He said in a statement that corona curfews had been imposed in many cities in Uttar Pradesh in the wake of the second wave of corona epidemics that began in March.
Read more – Country News | The situation of BJP in West Bengal will be similar in Uttar Pradesh: Rakesh Tikait
The spokesperson said that 3 hospitals in Lucknow were shifted to Covid Hospital in Lucknow to provide immediate treatment to Covid-19 patients. A large number of public and private hospitals were also declared as Covid Hospitals in other major cities of the state. Now OPD services will also be launched in these coveted hospitals. Admission and treatment of patients with other serious diseases will begin.
According to the statement, Chief Minister Yogi Adityanath said that in support of the treatment of the disease, more and more people should be encouraged to use e-resuscitation and 'teleconsultation'. The spokesperson said that through this the government is providing home treatment facility to the critically ill.
(This is a monitored and automatically generated story from a syndicated news feed, probably not edited or edited by the latest staff)