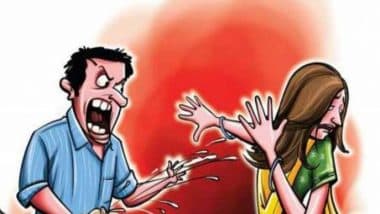 Acid Attack (Photo Credit: File Image)
Lahore, June 10: A man in Pakistan has thrown acid on a 20-year-old girl after she refused a marriage proposal, accusing him of severe burns. Police said on Wednesday that Maryam Bibi, a resident of Jawahar Town in Lahore, was on her way to the market on Tuesday when the accused attacked her with acid. The victim has been admitted to Jinnah Hospital. Doctors said the girl's face, throat and hands were badly burnt.
Maryam Bibi's father told police that a man named Mohammad Ahmed from her area attacked her. He wanted to marry his daughter. He said, "Ahmed threatened to kill his daughter for refusing to marry. On Tuesday, while he was going to the market, Ahmed threw acid on her and fled the scene. Read more: Pakistan train accident: The death toll in train accidents in Pakistan has risen to 62
In view of the case, Lahore Police Chief Golam Mahmud Dogri has ordered immediate arrest of the culprit. Anti-terrorism departments have also been added to the FIR. Acid attacks are more common in Pakistan, especially in the Punjab province. According to Dawn, between 1994 and 2018, 9,340 people were attacked by acid in Pakistan.