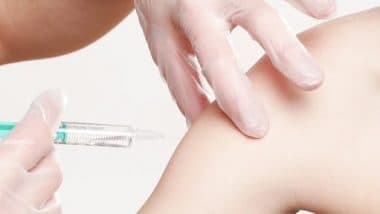 Iconic image (photo credit to Pixabay)
Beijing: As of June 3, 723 million corona vaccines have been administered across China. The WHO also urgently approved the synovac vaccine on 1 June. Yen Wei Tong, chairman of the board of the Synovac agency, said the Synovac vaccine had received emergency use in 447 countries around the world, including China, before it was officially recognized by the WHO. This means that the Chinese vaccine is in line with the production standards of more countries, while China will be able to supply the vaccine to more countries.
He said Sinovac considered the needs of China and the rest of the world when creating the project for the production capacity of the vaccine. Currently the planned annual production of the vaccine at the Cyanovac company is 200 million doses. However, in the first half of this year, the total production at the Synovac Company exceeded the planned annual production. He has supplied more than 90,000 doses worldwide. Read more: WHO gives emergency approval to China's Synovac vaccine
He added that Sinovak is conducting clinical research for a small group. Its clinical trials began earlier this year. The first and second phases of related clinical trials are still over. Hundreds of volunteers took part in both tests. According to research data, the survival rate after vaccination of 3-17 year olds is similar to that of the 18 year old adult group.
He said volunteers over the age of 60 took part in the third phase of clinical trials. In countries such as Brazil, Chile and Turkey, according to vaccination policies, seniors enjoy the right to priority vaccination.