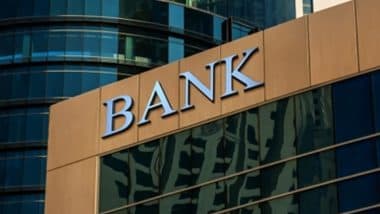 Bank (bank) (Photo credit: Ians)
New Delhi: The government is preparing for the privatization of two public sector banks. Sources say that before privatization these banks may bring attractive voluntary retirement scheme (VRS) for their employees. Finance Minister Nirmala Sitharaman, while presenting the budget for 2021-22, proposed privatization of two public sector banks and a general insurance company. Sources say that the acquisition of these banks by the private sector through attractive VRS projects will be of immense benefit.
Sources say the purpose of VRS is not to forcibly evict employees, but to benefit employees who already want to retire. They will be able to get attractive financial package for this. The task of identifying banks for privatization was entrusted to the Niti Aayog. The commission submitted the names to a high-level committee headed by Cabinet Secretary Rajiv Gowda. Read more: SBI VRS Project: In preparation for VRS to more than 30,000 employees, SBI will launch this project to reduce costs
The Central Bank of India, Indian Overseas Bank, Bank of Maharashtra and Bank of India will name a few that may be considered by the main group of secretaries of reconstruction for privatization.
Other members of this high-level committee include Economic Affairs Secretary, Revenue Secretary, Expenditure Secretary, Corporate Affairs Secretary, Legal Secretary, Secretary of Public Control, Secretary of Investment and Public Resource Management and Administrative Secretary.
(This is a monitored and automatically generated story from a syndicated news feed, probably not edited or edited by the latest staff)