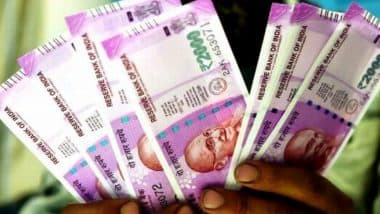 Photo credit: PTI
7Th CPC Latest News: Even amid the coronavirus epidemic, the central government has taken another major decision to provide relief to millions of workers. However, it will directly benefit pensioners. Union Minister Jitendra Singh said the government has decided to temporarily increase the pension amount for one year from the date of retirement, taking into account the Covid-19 epidemic. Seventh Pay Commission: This is good news for government employees, this is a big decision regarding salaries and promotions
Union Minister, Public Complaints, Pensions Minister Dr Jitendra Singh on Wednesday said that the government has decided to extend the period of provision of temporary pension for one year from the date of retirement considering the epidemic situation. In a meeting held online with senior officials of the Department of Pensions and DRPG, Singh said that temporary family pensions have also been liberalized. He said the family pension was approved immediately after receiving the death certificate and family pension claim from a qualified member of the family without waiting for the pay-accounts office in the family pension case.
He further said that similarly, an order has also been issued to provide a lump sum compensation to NPS employees if they face obstacles while on duty and remain in government service despite having such disability.
According to the CCS (EOP) rules, if a government employee is disabled due to an injury or illness while on duty and remains in government service despite having such a disability, the disability component is fully compensated instead of disabled.