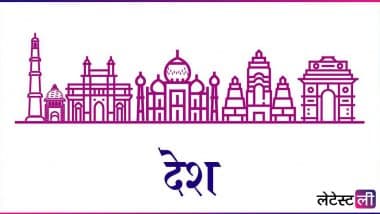 Mumbai: Squadron leader Anil Bhalla, who played a key role in the 1971 war between India and Pakistan, has died. Family sources said Tuesday that he was infected with the coronavirus. According to sources, Bhalla (4), originally from Mumbai, died in Hyderabad on Monday. After retiring from the Indian Air Force in 1984, he was living in Hyderabad.
After attending the Satara Sainik School in Western Maharashtra, Valla joined the 32nd syllabus of the National Defense Academy and in 1968 became a fighter pilot in the Indian Air Force. He was part of the 28th Squadron at Tezpur. His former colleague said that Vallai had taken several aircraft in the 1971 war and defended several other important bases, including the Governor's House in Dhaka, which eventually played a key role in Pakistan's surrender.
Squadron Leader Valla was the youngest flying officer to receive a Master Green IR (Instrument Rating). He was also an instructor in the training branch of Hakimpet Fighter Pilots. Then there is wife, son and two daughters.
(This is a monitored and auto-generated story from a syndicated news feed, most likely not modified or edited by recent staff)