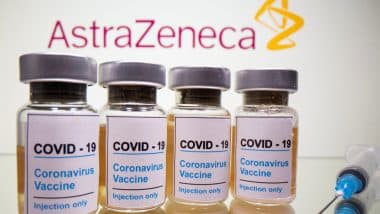 AstraZeneca vaccine (Photo credit: @WIF / Twitter)
Sri Lanka, 10 June: There is a severe shortage of the AstraZeneca vaccine in Sri Lanka because the vaccine is made in India, which is itself fighting a second wave of epidemics. Due to this, the vaccine manufacturers could not supply these vaccines to the island countries.
On Wednesday, the president's office announced that President Gotabaya Rajapaksa had requested Japanese Prime Minister Yoshihide Suga to pay ০০ 600,000,000 for AstraZeneca. According to a statement issued by the President's Office, the request has received a positive response. Read more: Children under 5 are not recommended to wear masks: DGHS
Sri Lanka is currently using China's Synoform and Russia's Sputnik V vaccine. The number of deaths due to coronavirus infection in Sri Lanka has increased since April. There have been more than 210,000 cases in the country and 1,843 people have died.