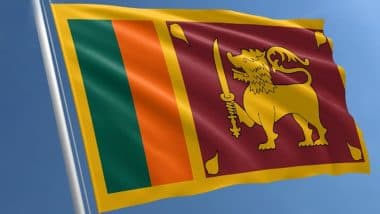 File image
Colombo: In recent days in Sri Lanka, heavy storms and heavy rains have caused disasters. Heavy rains and winds killed four people and affected more than 170,000 people. The Xinhua news agency said seven people were missing as of Saturday morning, with two injured due to bad weather. Sri Lankan election results 2020: Prime Minister Narendra Modi congratulates Sri Lankan Prime Minister Mahinda Rajapaksa on his victory
In the worst-affected districts, more than 5,000 people have been affected and moved to safer places, and 5 houses have been damaged. The center said teams have been deployed to conduct search and rescue operations, and the army is also ready to assist in rescue operations in the event of a flood.
The Meteorological Department said in its latest weather report that 150 mm of heavy rain is expected during the weekend and urged people to be vigilant about heavy thunderstorms. The department further said that wind speeds are expected to increase from 50 to 55 kmph in the northern, north-central and north-western provinces.
According to the center, several areas of the country have been submerged after heavy rains on Saturday and a warning has been issued to families living in the low-lying areas. Landslide warnings have also been issued in several districts.