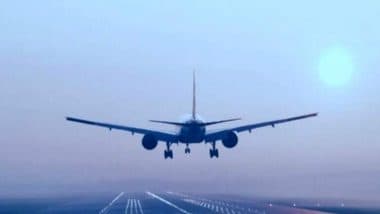 Photo credit: ANI
Colombo, 6 May: Sri Lanka on Thursday announced a halt to passenger arrivals from India due to sharp growth in the Kovid-19. Many countries, including the United Kingdom, the United Arab Emirates (UAE), Australia, Singapore, and South Africa, have already banned passengers from India. The Civil Aviation Authority said on Thursday that passengers from India would not be allowed to enter Sri Lanka. The move comes amid a rapidly growing case of coronavirus in India.
The Director General of Civil Aviation has written a letter to the Chief Executive Officer (CEO) of the national carrier SriLankan Airlines in this regard. "Following the instructions received from the Sri Lankan health authorities regarding the situation of the Kovid-19 epidemic, it has been instructed that passengers coming from India should not be allowed to enter Sri Lanka immediately," he wrote in the letter. . Read more: Agra: Death of Agra fashion designer, police funeral
Tourism Minister Prasanna Ranatunga said President Gotbaya Rajapaksa had instructed Sri Lankan migrant workers to return home. The incidence of infection has also increased in Sri Lanka. More than 2,000 cases are being reported every day for the past five days, compared to an average of 200 cases per day in mid-April.