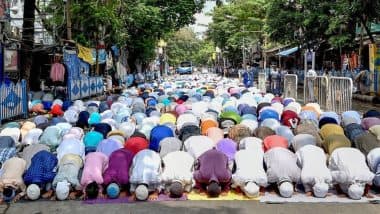 Photo credit: PTI
Kolkata, 10 May On Sunday, the Bengal Imams Association appealed to the Muslim community not to offer Eid prayers in the wake of the escalation of the Kovid-19 case. Mohammad Yahya, president of the association, which represents more than 226,000 mosques in Bengal, told reporters that prayers should be offered in a very small group following the Kovid-19 rule.
"Due to the current situation, the entire health system of the country is in a serious crisis. We should be careful not to gather people during prayers," he said. Read more: Delhi: 23 patients missing from MCD hospital, corporation not even aware of it – AAP
"If we are patient and follow the necessary restrictions to prevent the spread of the virus, we can prevent the third wave from coming," Yahya said. Eid-ul-Fitr will be celebrated on 13 or 14 May.