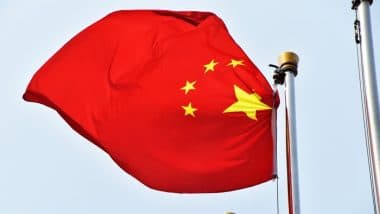 Flag of China (Photo credit: PTI)
China, May 11: The number of Chinese workers is declining because the number of elderly people in the country's population is very high. According to the National Bureau of Statistics, the country's population grew by 2.2 million to 1.411 billion by the end of 2020, with an average annual growth rate of 0.03 percent, down from the previous decade.
Chinese leaders have imposed birth controls since the 1980s to stem population growth, but now they are concerned that the country's working-age population is declining rapidly and leading to a prosperous economy. Efforts are being thwarted. ALSO READ: CoVID-19: Man Arrested for Fraud
Birth limits have been relaxed in China, but the couple has refrained from having children due to inflation, small housing and job inequality with mothers.