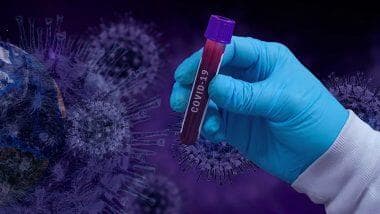 Symbolic image (Photo credit: Pixab)
Kolkata, June 1: After 40 days in West Bengal, there were less than 10,000 new cases of Kovid-19. There were 9,424 new infections in the state on Tuesday. Since April 21, more than 10,000 cases have been filed in the state every day. The Department of Health said 137 more patients died from the infection in the last 24 hours, bringing the death toll to 15,678.
The total number of cases in the state is now 13,75,601. As of Monday, 17,722 patients have recovered from the disease.
The number of people recovering from the infection has risen to 12,91,510 so far. The number of patients currently undergoing treatment is 78,613 13
(This is a monitored and automatically generated story from a syndicated news feed, probably not edited or edited by the latest staff)