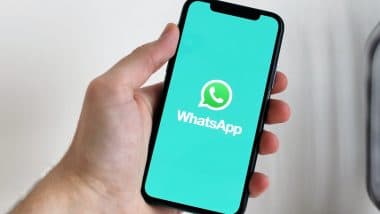 WhatsApp (Photo Credit: Pixels)
New Delhi: Against social media guidelines on WhatsApp (WhatsApp) the central government has said that the government is committed to protecting fundamental rights like privacy. However, the new rules will not affect WhatsApp's management and user privacy. In a statement issued on Wednesday, Union Minister for Electronics and Information Technology Ravi Shankar Prasad said that the central government was committed to protecting the privacy of its citizens, but also to maintain law and order. National security.
Union Minister Ravi Shankar Prasad further said that the general guidelines of WhatsApp would not be affected by the guidelines proposed by the Government of India. It will not affect ordinary users either. The Union Minister further said that according to all established judicial principles, no fundamental right, including the right to privacy, is absolute. Fundamental rights are also subject to reasonable restrictions. These are examples of the first direction * First Time Messenger * +++++++++++++++++++++++++. Read more: Modi government will soon make a law on protection of personal data, the bill will be presented in the winter session!
Please note that WhatsApp is against the new digital rules prepared by the central government. WhatsApp says that because of the new rules, we need to know who sent the message earlier. This will affect the privacy of the user. According to WhatsApp, tracing users' chats means keeping a fingerprint on each message. It would violate fundamental rights such as privacy.