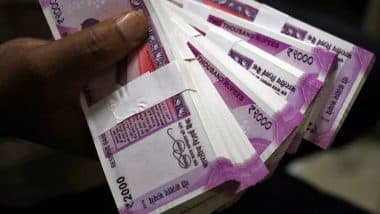 Photo credit: PTI
Mumbai: Rupee has stopped trading in the last three trading sessions. On Wednesday, the rupee depreciated by 13 paise to 733.18 (temporary) against the US dollar in early trade due to lower prices in the domestic stock market. The dollar opened at Tk 733.02 in the interbank foreign exchange market in the morning. However, the initial gains in the next trade could not be sustained and in the end it fell 13 paise to 733.18 at the dollar.
During the day's trading, the rupee touched a high of .92.93 and a low of 733.18. The closing price of the dollar on Tuesday was 73.05. Read more: Rupee depreciates against dollar, domestic currency hits 8-month low
Meanwhile, the dollar index, which shows the relative strength of the dollar against six currencies, rose 0.20 percent to 89.93. In the domestic equity market, the BSE Sensex fell 290.69 points to 49,902.64.
(This is a monitored and automatically generated story from a syndicated news feed, most likely not modified or edited by the latest staff)