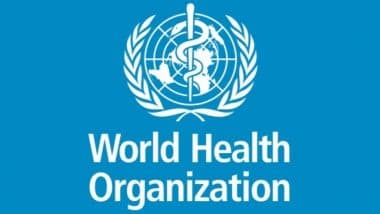 WHO (file photo)
Geneva, June 2: The World Health Organization (WHO) on Tuesday approved the Covid-19 vaccine developed by Sinovac-Coronavac for emergency use. The company assures that the vaccine meets international standards for safety, efficacy and production. The vaccine was developed by Sinovak, a Beijing-based pharmaceutical company.
"The world needs more than one CVID-19 vaccine to address the global inequality gap," WHO Assistant Director-General Marianagela Simao said in a statement on ensuring access to health products. "We urge producers to participate in the vaccine facility, share their knowledge and information and contribute to controlling the epidemic," Simao said. Read more: H10N3 in China: Another deadly disease is developing in China amid the devastation caused by corona, the first bird flu infection in humans
The WHO Emergency Use List (EUL) Kovacin facility is a basis for vaccine supply and international procurement. This allows countries to speed up their regulatory approvals for the import and operation of the COVID-19 vaccine. The EU evaluates the quality, safety and efficacy of COVID-19 vaccines as well as requirements such as risk management plans and cold chains.
The evaluation is conducted by the Product Evaluation Group, which is responsible for determining the risk-benefit for an independent recommendation from a worldwide regulatory expert and a technical advisory group (TAG). It monitors whether a vaccine can be listed for emergency use and, if so, the conditions under which this will be done.
In the case of the Synovac-Coronavac vaccine, the WHO assessment included site inspection of the production facility. The Synovac-Coronavac product is a passive vaccine. Its simple storage requirements make it very manageable and especially suitable for low-organization settings.
The WHO's Strategic Advisory Group of Experts on Extension on Expertise (SEJ) has also completed a review of the vaccine. Based on the available evidence, this vaccine will be given to people over 18 years of age. At the same time, after the first dose, the second dose can be given 2-4 weeks later.