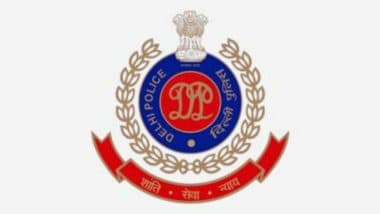 File image
New Delhi: Delhi Police on Thursday said that Twitter's statement about the ongoing investigation into the 'Toolkit case' was false and that it was an attempt to obstruct the legal investigation and increase sympathy. And said it was aware of the potential threats to the safety and expression of its employees in India. I'm worried.
"Priya Fascia, (on Twitter) these statements are not only false, but also an attempt by private initiatives to obstruct the legal investigation," said an official statement from Chinmoy Bishwal, a Delhi Police public relations officer. Behind the Terms of Service, Twitter Inc. Decided to decide the truth himself. "According to police, Twitter wants to be both the investigating authority and the judging authority, but neither of them has any legal sanction."
The statement said only the police have the right to investigate and the court pronounced the verdict. Delhi Police also accused Twitter of creating intimidation through "disguised and baseless" efforts. Delhi Police said it had registered a preliminary investigation into the 'toolkit' case on the basis of allegations filed by Congress representatives.
Police said, "So, Twitter Inc.'s efforts suggest that this FIR has been registered on the instructions of the Government of India." Police also said that Twitter's statement at this national time was "sympathetic" when he not only refused to follow the law but also tried to refuse to share it with the legal authorities despite having evidence. "
The whole controversy started when the BJP accused the Congress of preparing a "coveted toolkit". Meanwhile, on Monday, Delhi Police Special Cell personnel reached out to BJP leader Sambit Patra's Twitter office after he tagged "manipulated media" and asked him to share information on any basis. But Patra's tweet was kept in this section. Read more: Twitter has issued a statement obstructing the investigation, they should take transparency: Delhi Police
Delhi Police said, "Since Twitter Inc. claims that it has evidence that it has not only investigated but also reached a conclusion, the police should also share this information." There should be no confusion about this logical consequence. "
"The behavior of Twitter and its Indian unit in the last few days has been vague, misleading and disastrous," Delhi Police said. So Twitter has been advised that only one thing needs to be done. Collaborate with law enforcement agencies and share information with legal authorities. "
Twitter pots and several BJP leaders tagged 'manipulated media' in their tweets. The opposition Congress called the toolkit document a forgery. Delhi Police said on Thursday that a preliminary investigation into the case was underway. "Twitter has been asked many times to share the information contained in the dialogue," Delhi Police said. Police allege that Twitter India's affiliate TCIPL did not co-operate in the case.
(This is a monitored and auto-generated story from a syndicated news feed, most likely not modified or edited by the latest staff)