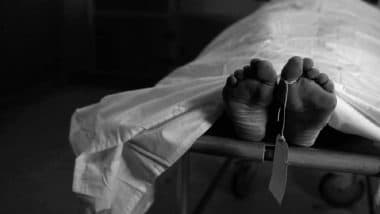 Symbolic image (Photo credit: Pixab)
The Federal Aviation Administration said in a statement that a Cessna C501 crashed on Percy Priest Lake near Smyrna at 11 a.m. after taking off from a nearby airport. Rutherford County Fire Department Captain Joshua Sanders told a news conference that the crash happened late Saturday night and that Rutherford County rescue teams were still at the scene. They plan to work all night. He feared everyone would be killed in the accident. Sanders said: "Our efforts have now shifted from rescue operations to relief operations. We are no longer looking for victims.
He said no one's name would be released without the family's confirmation. Earlier Saturday, officials confirmed that one person had died in the crash and that search teams had found the wreckage of the aircraft in mud and lakes, which have been identified. Sanders said the plane appeared to have crashed into a lake. Officials did not disclose information about the aircraft's registration. The plane was en route from Smyrna Rutherford County Airport to Palm Beach International Airport.
Also read- Foreign News. More states and cities are easing restrictions as vaccination rates rise in the US
Witnesses saw the plane lying in the water, the Tennessee Highway Patrol newsletter reported. Both the National Transportation Safety Board and the FAA are present at the scene. Smirna is located 32 kilometers southeast of Nashville. Percy Priest is a reservoir built by J. Caused by Percy Priest Dam. It is a popular place for boating and fishing.
(This is a monitored and automatically generated story from a syndicated news feed, probably not edited or edited by the latest staff)