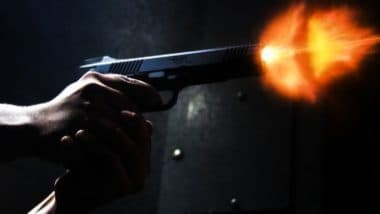 Photo Credit: Pixabay
Washington: Minneapolis Minnesota (US)MinneapolisFiring in the city (Shootout), Two were killed and eight were injured in the incident. The Minneapolis Police Department (MPD) said officers saw "extraordinary chaos" at a bar in the city center around 1:30 a.m. Saturday, Xinhua reported. US President Joe Biden's big announcement – we will send 8 million doses of vaccine abroad in the next 6 weeks
Preliminary investigations revealed that the two took guns and started firing at each other before a verbal fight broke out between them, after which everyone got involved in a fight. The MPD said, "Preliminary information has been revealed that out of 10 victims, all are young. Five men and five women. Two killed men. One man's condition is serious and the other seven are non-fatal. There are injuries."
The incident took place near the 300 block of North 1st Avenue. The names of the victims and the suspects have not been made public.
"This shameless and senseless act of gun violence must stop. The perpetrators of this crime should never be sheltered or forgotten in our community," Minneapolis Police Chief Medaria Aradrendo said Saturday evening. The investigation into the incident is still ongoing and law enforcement agencies were called in to assist in the additional process.
The violence comes just days before the one-year anniversary of the murder of George Floyd in police custody, following the recent shooting in town earlier this week with the death of an in-year-old teenager.