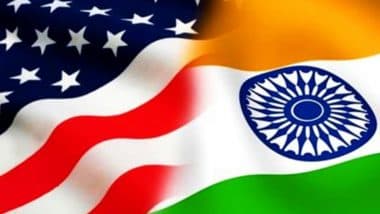 Photo Credit: File Photo
Washington, May 13: 57 U.S. lawmakers have written a letter to President Joe Biden requesting increased COVID-19 assistance to India. In a letter to Biden on Wednesday, the MP wrote, "The rapid spread of the infection has increased the burden on India's health sector. We should do our best to eradicate the virus." We are very concerned that India has become the epicenter of the global epidemic Kovid-19.
Today was a very painful day for India, where 4,205 people died and more than 250,000 people died together. "The recent outbreak of Covid-19 in India is a humanitarian crisis where we need to help. As long as Covid continues to wreak havoc in India, there is a risk of new forms of the virus, which could pose a serious threat to vaccinated Americans as well," Sherman said in the letter. ALSO READ: Video Muzaffarpur, Bihar gave last rites when his loved ones left, performed last rites
He said India needed additional medical equipment, supplies and other necessary resources. Apart from this, the administration was requested to send oxygen cylinders, oxygen condensers, oxygen generator plant, cryogenic oxygen tanker, Ramdevswar, ventilator etc. to India. The letter said that everyone should be vaccinated in India, it is in America's interest, so vaccines should be supplied to India.