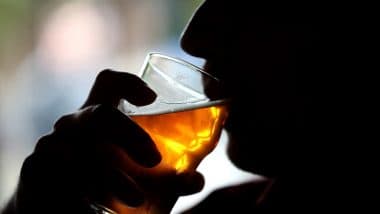 Symbolic image (Photo credit: Wikimedia Commons)
Aligarh: In the city of Aligarh in Uttar Pradesh, 17 people have died after consuming alcohol from a domestic liquor contract. Chief Minister Yogi Adityanath directed to take strict action in this regard. Five people have now been suspended in the case. Additional Chief Secretary Excise Sanjay R Bhusardi, District Excise Officer Dhiraj Sharma (Excise Inspector Zone-3 Rajesh Kumar Yadav) and Principal Excise Constable Ashok Kumar (Sanjay R Bhusardi) Ashok Kumar and Rana Prabhat were present at the instruction of the Chief Minister. UP: Chief Minister Yogi Adityanath gives important instructions to Dal-9 to win war against Corona
In Aligarh, three people have been suspended in connection with the deaths of 17 people due to domestic violence, while two others have been suspended. So far, a total of five people have been suspended. Later, Excise Inspector Zone-4 and Excise Constable Ramraj Rana were also suspended. Deputy Excise Commissioner OP Singh said one person, including two truck drivers, was killed in two police stations in Aligarh district. Although many more are hospitalized. Action has also been taken against five people in this case.
At the same time, the Chief Minister informed about the matter and directed to take strict action against the culprits. Yogi summoned the top officials of the state Home and Excise Department to his official residence and instructed them to take action in a strict tone.
It may be mentioned that the matter is related to Karsua, Nimana, Haiwatpur and Andla villages of Loha police station area of ​​Aligarh district. The IOC is said to have a gas bottling plant 10 km from the district headquarters. The villages of Karsua and Andala are right in front of the tree. Both villages have two small contracts with the same contractor. On Thursdays people used to buy wine from here. After drinking alcohol, human health suddenly begins to deteriorate. Due to which 17 people have died so far.