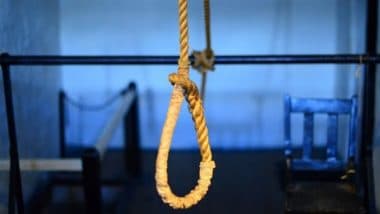 Photo Credit: Pixabay
Lucknow: Police said a seven-month-old bride committed suicide by hanging herself in the Sariawan police station area of ​​Bhadahi district after her husband failed to go to Goa. Station in-charge Pradeep Kumar said Shivani, 20, wife of Raj Kumar Bind, a resident of Konakpur village, committed suicide at midnight on Monday. Kumar said Raj Kumar Bindo used to work in Lucknow and they came here ten months ago after a love affair with Rajesh Balmiki's daughter Shivani posted on the Nishatganj police line and got married.
He said that a week ago, after getting a job in Ratnagiri, Prince Goa told his wife to go alone. According to the station in-charge, seven-month-old Shivani insisted on going with him. After the prince leaves, the angry Shivani hangs in the house last night. Read more: CRPF jawan kills family in Uttar Pradesh, then commits suicide by hanging
Shivani's father Rajesh Valmiki reached here and informed the police after getting information about the prince's relatives. The police station in-charge said that further action is being taken after taking the body into custody and sending it for postmortem.