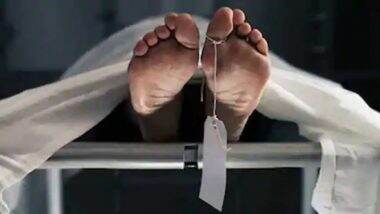 Photo Credit: Pixabay
Noida, 28 May An elderly couple in Noida have allegedly committed suicide by threatening to implicate their daughter-in-law in a false case. A case has been filed against four people in connection with the incident. Additional Commissioner of Police (Zone I) Vishal Pandey said that Arun Bhati, a resident of Badhapura village in Dadri area of ​​the police station, was married on January 22 to Swati, a resident of Hapur district. The daughter-in-law took him to Hapur on May 11 and on May 1 he called Arun's father Rabindra Kumar, pointed a finger at his character and threatened to file a rape case against him.
He alleged that Rabindra Kumar Bhati and his wife Rakesh Bhati had taken poisonous substances on May 17 after being harassed under threat. When his condition deteriorated, he was admitted to a private hospital in Dadri. He was later referred to a hospital in Ghaziabad, where both died during treatment.
Also read- Country News. Execution of illegal international call exchange, three arrested
The additional deputy commissioner said that Bhati and his wife had written a suicide note before their death, in which they asked mediator Sunil to take Rs 5 lakh from their son's marriage and seek permission. The couple also accused Sunil of persuading multiple Swati family members.
A case has been registered against Sunil, Bahu Swati, his brother Kaushindra and Gaurav at Dadri police station on Thursday.