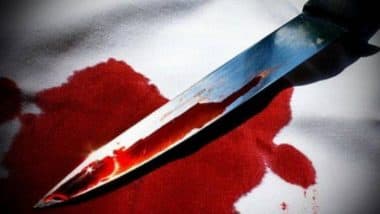 Symbolic image (Photo credit: PTI)
Lucknow: While opposing the marriage, a young man along with his accomplices allegedly killed the girlfriend's father. On Monday, Superintendent of Police Dharmavir Singh said that the body of Bhajnalal, a resident of Katarmal village, was found on May 24 in the Ramganga river of Afzalgarh police station.
Kaur had alleged in her complaint that Narendra was a crook, so Bhajanlal was opposing her daughter's marriage to him, police said, adding that Afzalgarh police had arrested all three from the begging Tirha. During the interrogation, Narendra said that he had a love affair with Bhajanlal's daughter and he wanted to get married. But Bhajnalal was the opposite. Read more: Uttar Pradesh: Boyfriend shot dead girlfriend's girlfriend
So he killed him along with Surjit and Gurbashak and dumped the body in the river Ramganga, the police are taking further action.